In the Loganville community, owning a Jeep is much more than just driving a particular vehicle, it's a lifestyle. From the friendly Jeep wave to the unspoken parking rules, the Jeep owners club is something all drivers want to join. 
Fortunately, getting your ticket in won't be too difficult, especially if you're from the Loganville area. Ginn Chrysler Jeep Dodge Ram, a premier Jeep dealer near Loganville, GA, is just minutes away and ready to welcome you into the Jeep community.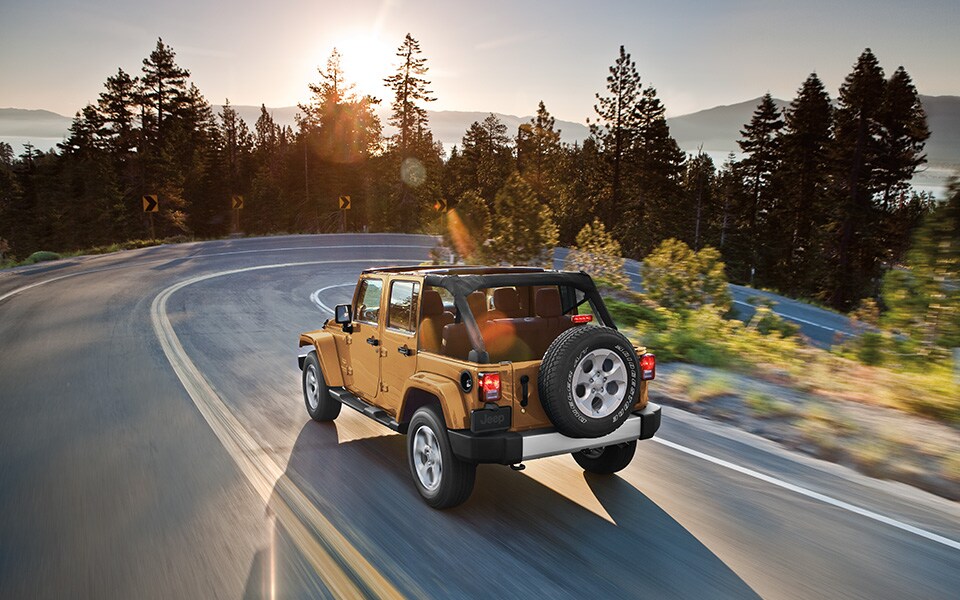 At this dealership, you'll find a wide array of brand-new Jeep models fit for your off-road adventures and your daily commutes. In our showroom in Covington, GA, we have the popular Jeep Grand Cherokee and the Jeep Wrangler available.
Ginn Chrysler Jeep Dodge Ram also includes a selection of used and certified pre-owned models. These vehicles are highly trusted and reliable to ensure great performance now and for years to come.
Services Offered
At Ginn Chrysler Jeep Dodge Ram, you'll get more than an impressive selection of Jeep models. We're home to two professional departments geared toward helping you get your ideal vehicle and maintain it.
Our finance department can help you drive home in your brand-new Jeep. However, we set ourselves apart from other dealers by taking a different credit approach. Instead of sending your application to multiple banks, we collaborate and determine the best one that can give you the credit you need at the terms you want. Plus, no matter what your credit score looks like, we'll do everything we can to find the right plan that works with your lifestyle.
In our service department, we feature innovative tools to maintain the rugged performance of your brand-new Jeep. We employ professional technicians who can perform everything from your routine oil changes to serious powertrain repairs. They'll work in a timely fashion, and with their years of experience and high level of training, you can trust that your beloved Jeep is in great hands.
To add to that, Ginn Chrysler Jeep Dodge Ram offers the fast services of our Mopar Express Lane. Here you can get all of your routine maintenance needs fulfilled quickly.
Service Area: Loganville, GA
Ginn Chrysler Jeep Dodge Ram has served Loganville, GA, for years. But there's more to love about the town other than its proximity to this Jeep dealership. Loganville is a small city located in Walton County that embodies a local flair everyone loves. Here you can take part in homegrown events, including Christmas parades and the Autumn Heritage Festival.
Visit Ginn Chrysler Jeep Dodge Ram from Loganville, GA
 Ginn Chrysler Jeep Dodge Ram is fewer than 30 minutes away from Loganville, GA. To get to our facilities at 5190 Highway 278 in Covington, GA, just take GA 81 South, make a left onto the GA 142 East, and get onto the US 278 East. 
Ginn Chrysler Jeep Dodge Ram knows how exciting it is to be part of the Jeep community. That's why we going above and beyond to help you get your own. So if you're ready to join the club and understand what it really means to own a Jeep, contact us today and schedule your test drive.