At Ginn Chrysler Jeep Dodge Ram, we go above and beyond to guarantee an easy car shopping experience. However, before you even head to our new car showroom, you need to perform vehicle research to narrow down your list of prospects. It's a process that can be complicated, especially with all of the information you need to gather.
We here at Ginn Chrysler Jeep Dodge Ram understand the struggles of vehicle research. That's why we provide numerous vehicle reviews online for a quick and easy way to find all of the automotive details needed to make your car buying decisions easier.
Easy Information and Location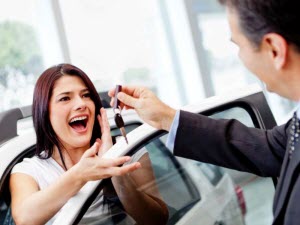 We've made a wide variety of vehicle reviews available when you take the first steps of your automotive research process. Our experts have taken the time to explain each feature, engine option, and design trait in the Jeep, Dodge, Ram, and Chrysler models we have in stock. So instead of taking hours out of your day to understand everything a prospective car has to offer, our vehicle reviews have made it possible to access all of our in-stock models' essential details within minutes.
In addition, all of this information can be found on this one page, eliminating the pesky task of reading multiple websites.  We also offer vehicle comparisons and vehicle technology reviews too!
Confidence in Your Purchase
While we aim to have our vehicle reviews deliver convenience, our main purpose for writing them is to give you the confidence to buy the car you want. Reading our reviews gives you a full understanding of what the newest Chrysler Jeep Dodge Ram vehicles provide. This helps you to narrow down your list of prospective vehicles and find the perfect car with everything you need and want. So when you come in to our showroom, you can stand tall and choose your ideal vehicle without a single worry. And most importantly, these reviews will allow you to leave the lot happy and satisfied.
If you're currently in the vehicle research process, take some time and read a few of our vehicle reviews below to quickly and easily find your perfect Chrysler, Dodge, Ram, or Jeep model. And when you're ready to take it home, stop by our showroom at 5190 Highway 278 in Covington, GA 
New Vehicle Reviews